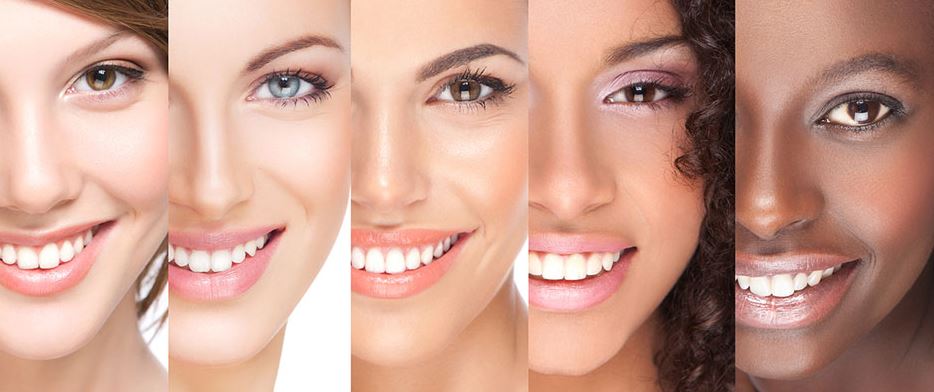 Can Cosmetic Dentistry Enhance My Smile?
Absolutely!! Dr. Caye and his expert team offer dental treatments including Cosmetic Dentistry. Let's talk about it!
Cosmetic dentistry enhances your smile through options that can help you smile confidently by naturally enhancing your smile, whether you want it to be straighter, brighter, or completely restored. Some of the cosmetic treatments offered can:
Restore your smile with dental implant: Dental implants are permanently anchored into the gum to replace a missing tooth or several missing teeth. Gone are the days of dentures being the only option to fill the gap in your smile.
Fix chipped teeth: If you're worried about your chipped teeth, dental bonding may be a great option for improving your smile. We use versatile and resilient tooth-colored composite materials that create a strong structure to feel like your original tooth.
Enhance your smile with porcelain veneers. Veneers can conceal a wide variety of issues – from cracked teeth, gaps, crooked teeth, discolored teeth, and short or misshapen teeth. Veneers are wafer-thin shells of porcelain that are custom-crafted to improve the appearance of your teeth.
Professional teeth whitening: One of the best and easiest things you can do for your smile is to reverse the signs of age, smoking, and even medications by brightening your smile with a professional teeth whitening procedure.
Recontouring and reshaping: Tooth recontouring or reshaping provides instant results for cracked, chipped, or sometimes crooked teeth. We can slightly alter the shape, length, or position of the teeth.
Enhance Your Smile with Cosmetic Dentistry
Personal goals give us a unique opportunity to update and revamp our confidence, health, and self image. That's why so many people are interested in the way cosmetic dentistry enhances your smile by boosting their self-esteem and improving their oral health.
Your smile is such a big part of you, and effects your confidence each and every day. That's why Premier Dental in Lee's Summit offers multiple cosmetic and restorative solutions that may be matched to your personal smile goals. Let's talk about creating a smile that you can be proud to show off as you smile each day!
Before you come see us, think about what you'd like to fix about your smile, such as:
Teeth stains
Chipped, Cracked or Broken Teeth
Crooked or Gapped Teeth
Missing tooth
Recessed gums or Low Gum Line
Dental decay or Gum Disease
Worn edges
Small teeth
Learn more about our Cosmetic Dentistry services HERE.
Love Your Smile Every Day
Loving your smile can have positive effects on both your mental well-being and your interactions with others. Here are 10 reasons why you should embrace and appreciate your smile:
Boosts Confidence:

A beautiful and healthy smile can boost your self-confidence. When you feel good about your smile, you're more likely to feel confident in social and professional situations.

Positive Impact on Mood:

Smiling triggers the release of endorphins, the body's feel-good hormones. So, not only does smiling make you look more confident, but it can also contribute to an improved mood.

Enhances Facial Aesthetics:

Your smile is a significant part of your overall facial aesthetics. A well-maintained smile can enhance your appearance and contribute to a more attractive and youthful look.

Improves Social Interactions:

Smiling is a universal sign of friendliness and approachability. A warm and genuine smile can make social interactions more enjoyable and help you connect with others.

Conveys Positivity:

A smile is a powerful non-verbal cue that conveys positivity and approachability. It can create a welcoming atmosphere and leave a lasting positive impression on those around you.

Better Oral Health:

Taking pride in your smile often leads to better oral hygiene habits. Regular brushing, flossing, and dental check-ups contribute to a healthier and more attractive smile.

Reflects Overall Health:

The condition of your teeth and gums is often an indicator of your overall health. A healthy smile can be a reflection of good general well-being.

Promotes Stress Reduction:

Smiling can contribute to stress reduction by lowering cortisol levels. It can serve as a natural and accessible way to manage stress in various situations.

Improves Relationships:

A confident and genuine smile can strengthen personal and professional relationships. It can make you more approachable and likable, fostering positive connections with others.

Encourages Positive Habits:

Loving your smile can motivate you to maintain good oral hygiene habits and seek dental care when needed, promoting long-term oral health.
Remember that everyone's smile is unique, and embracing your individuality can lead to a more positive self-image. Cosmetic dentistry enhances your smile and if you have concerns about your smile, consulting with Dr. Caye can help address any issues and provide guidance on achieving a healthy and beautiful smile that you can feel proud of every day.
Cosmetic Dentistry Enhances Your Smile
Now, let's dive into a little more information about the actual process of these treatment options that can help you smile confidently. We've listed below a few of the natural-looking cosmetic dentistry procedures that are offered at the office of Dr. Caye in the Lee's Summit, MO area offer:
SureSmile Clear Aligners: Premier Dental offers technology to correct and enhance your smile. SureSmile, is an alternative form of braces, similar to Invisalign, that avoids the traditional metal wires and brackets. SureSmile uses a series of clear trays that are custom designed to gently apply pressure to misplaced teeth and gradually move them into their desired positions.
Professional Teeth Whitening: Brushing and flossing are everyday ways to keep your teeth bright, white and healthy. If you still feel like your smile is lacking some sparkle or is more yellow than it used to be, you're not alone. We offer several in-office teeth whitening options, just ask our dental team which option is best for you.
Porcelain Veneers: Veneers are thin, custom-made shells crafted of tooth-colored materials designed to cover the front side of teeth. They are an option for correcting stained, chipped, decayed or crooked teeth. A small amount of your existing tooth structure is removed to accommodate for the very thin, yet strong porcelain veneer.

Read more about our Smile Makeovers using Porcelain Veneers:

Dental Implants: Dental implants may be an option for people who have lost a tooth or teeth due to an injury, periodontal disease, or some other reason. Dental implants are connected to the gum tissues and underlying bone in the mouth. Expert dentists, like Dr. Caye, who specialize in implants have the training, experience, special knowledge, and technology to help you have teeth that look and feel just like your own after your implant is finished.
Cosmetic Bonding: Cosmetic Bonding is a process where your dentist attaches or "bonds" materials directly to your tooth in order to change the color and shape and used most often to repair chipped teeth. The natural tooth enamel is then fused together with bonding materials such as porcelain and resins to create a strong structure that still feels like your original tooth.
Enamel Shaping (Contouring): One of the few instant cosmetic dentistry treatments is tooth reshaping, or contouring. This procedure can correct chipped or cracked teeth, crooked teeth, even overlapping teeth during one appointment. Under certain circumstances, dental contouring can be a substitute for braces and is used to slightly alter the shape, length or position of your teeth.
Schedule Your Smile Consultation Today
Our goal is to help you smile every day! Our cosmetic dentistry treatments can create a full smile makeover! If you're concerned about discolored, missing, chipped, misaligned, or cracked teeth, come talk to us to see what your best solution is for a healthy, beautiful smile. We can treat anything from disease to replacing missing teeth and create a new smile you can be proud of because cosmetic dentistry enhances your smile.
If you have been dreaming of the perfect smile, reach out to our team at Premier Dental in Lee's Summit to discuss how cosmetic dentistry options could be a solution for you. Whatever your smile goals are, we can help you meet them. Please call to schedule your Smile Consultation at 816-600-6330.
Dr. Stephan Caye and his friendly, experienced team at Premier Dental offer affordable family dentistry and gentle dental care in the Lee's Summit, MO area. Our office is conveniently located off of Highway 50 and SE Blue Parkway. We offer appointment times Monday through Friday to meet your needs. At Premier Dental, we provide most dental health services, from family and general dentistry to specialty procedures, including dental implants, dentures, endodontic or root canal treatment, teeth whitening, cosmetic dentistry, emergency dental care and much more. We accept most dental insurance plans and offer affordable financial solutions for any budget. Please call us at (816) 600-6330 to schedule an appointment.