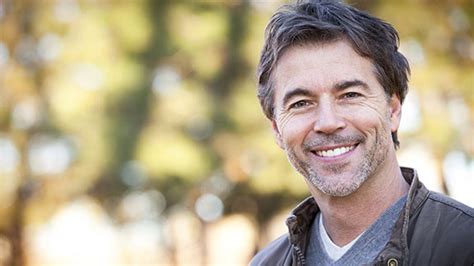 When damage or trauma effects your smile, Dr. Caye offers multiple options to restore your tooth's natural appearance and function. Not only is the function of your teeth our top priority, but so is the aesthetic look and feel of your teeth. So, what do you do when you break or lose a tooth? Give us a call right away and we'll quickly fix and restore your smile with our restorative dental methods, such as:
Dental Inlays
Dental Onlays
Porcelain Crowns
Dental Implants
Bridges
Dentures
We also offer emergency tooth repair! When you are in need of urgent dental care, you can count on Dr. Caye and his team at Premier Dental to deliver the high-quality treatment you need right away. Urgent root canals and other dental emergencies require timely care in order to alleviate pain and address problematic damage or infection.
Related Article: Emergency Dental Care: What's Considered a Dental Emergency?
Learn more about Repairing a Broken or Chipped Tooth
Restore Your Smile: Broken Teeth Repair
When a large piece of a tooth is knocked out, oftentimes the root and the pulp is exposed. This can result in moderate to severe pain levels and you'll want to see your dentist ASAP to fix your smile and eliminate your pain. If you leave your tooth for a long period of time, you can experience more pain, swelling, infection, and even a medical emergency. To fix a single, or a few broken teeth, you may consider:
Dental Implant: Dental implants offer a permanent replacement for missing teeth and an effective solution that will look and feel as natural as your original teeth.
Porcelain Crown: A dental crown is a type of dental restoration which completely caps or encircles a tooth or dental implant.
Dental Inlay: This replaces a moderately sized area of teeth that have been damaged due to tooth decay or trauma that are too large to be repaired by fillings.
Onlay: Onlays are fabricated outside of the mouth and are typically made out of porcelain.
Restorative Dentistry at Premier Dental
Learn more about Dental Crowns: Why do I need a Dental Crown?
Restore Your Smile: Missing Teeth Repair
If you're missing a tooth or teeth, you may not have any immediate symptoms. However, over time, pressure will build on either side of the gaps and can collapse inwards, making opposing teeth start to move around. This is called malocclusion. Basically, the longer you wait to fix a missing tooth, the more complicated the fix will be. So, it's very important to see your dentist right away and begin discussing potential restorations for a missing tooth/teeth. Options may include:
Dental Implants: a permanent replacement for missing teeth and an effective solution that will look and feel as natural as your original teeth.
Porcelain Bridges: – A fixed dental restoration used to replace a missing tooth by joining an artificial tooth permanently to adjacent teeth or dental implants.
Dentures: There are three types of dentures, fixed, partial, and permanent. Dentures make it easier to speak and eat and can help fill out the appearance of your face and profile.
Learn more: Fixing a Chipped Tooth
Enhance Your Smile with a Cosmetic Dentistry Smile Makeover 
Don't wait for a special event before getting the smile of your dreams. Chipped, cracked, misplaced, and stained teeth can negatively affect your smile and your self-confidence. With natural-looking restorative and cosmetic dentistry options at Premier Dental, Dr. Caye specializes in a customized cosmetic dentistry smile makeover that will restore your smile. Let the world see the person you really are.
Learn More: Cosmetic Dentistry Smile Makeover: Refresh and Rejuvenate Your Smile
Adams Dental Group can Restore Your Smile
Restore Your Smile … Schedule Your Consultation Today
We can combine our services to restore your smile! If you're concerned about discolored, missing, chipped, misaligned, or cracked teeth, come talk to us to see what your best solution is for a healthy, beautiful smile. We can treat anything from disease to replacing missing teeth and create a new smile you can be proud of.
Schedule your restorative or cosmetic dentistry consultation today. We look forward to customizing your treatment to best achieve your aesthetic goals for your dream smile!
Dr. Stephan Caye and his friendly, experienced team at Premier Dental offer affordable family dentistry and gentle dental care in the Lee's Summit, MO area. Our office is conveniently located off of Highway 50 and SE Blue Parkway. We offer appointment times Monday through Friday to meet your needs. At Premier Dental, we provide most dental health services, from family and general dentistry to specialty procedures, including dental implants, dentures, endodontic or root canal therapy, teeth whitening, cosmetic dentistry, emergency dental care and much more. We accept most dental insurance plans and offer affordable financial solutions for any budget. Please call us at (816) 600-6330 to schedule an appointment.