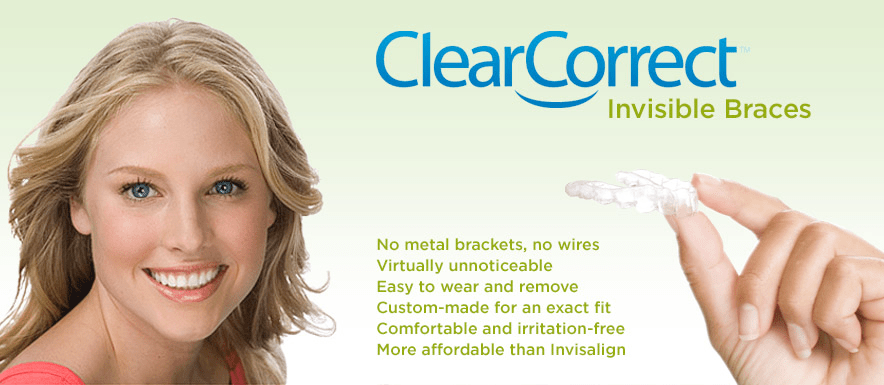 ClearCorrect clear braces are clear aligners that can straighten your teeth invisibly, without metal braces.
ClearCorrect clear braces can correct a wide variety of dental issues that keep people from achieving a smile that they love. Straight teeth don't just look better; they function and work better too! If your teeth aren't properly aligned, they may not bite properly; they may wear out faster and are more prone to cavities.

The dental crown has been a basic staple in the dental profession's bag of tricks for many years. Getting a crown is probably one of the most common and well known of all dental procedures.
What is a Dental Crown and Why do I Need It?
A dental crown is a type of dental restoration when a tooth-shaped cap is placed over a decayed or damaged tooth. It entirely covers the tooth above the gum line. A dental crown can make your tooth stronger and improve its appearance. For example, a crown can strengthen a tooth that has a large filling when there isn't enough of the original tooth to actually hold the filling. A crown can also be used to cover a tooth that is discolored or badly shaped; or to cover a dental implant.
Not only is the patient's oral health improved by restoring and strengthening a tooth with a dental crown, but it will also look beautiful, like a brand new tooth.