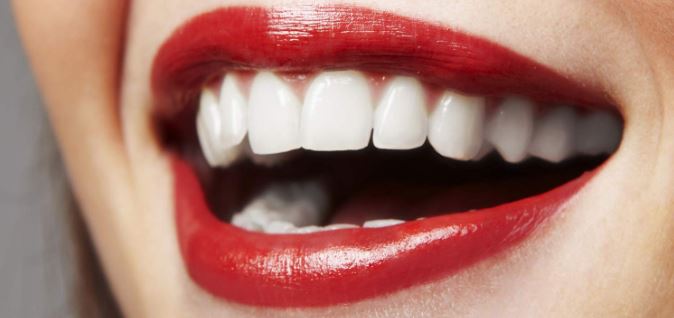 Understanding Porcelain Veneers
Have you been searching for a better, permanent way to improve the look of your smile? Porcelain veneers are a very popular option for a superstar smile and may be the best option for you and your smile goals. If you're interested in porcelain veneers, let's take a deeper look into the process, care, and benefits so you feel comfortable understanding porcelain veneers.
Cosmetic Dentistry Options are available at Premier Dental in Lee's Summit, MO 
Porcelain Veneers Explained
Porcelain veneers are thin, tooth-colored shells that cover the front of your teeth. Understanding porcelain veneers are similar to false nails, as they improve the appearance of your teeth just like fake nails improve the look of your nails. Unlike fake nails, porcelain veneers are permanently bonded to your teeth, so they last and continue giving you a beautiful smile for many years to come! If you have cosmetic concerns, such as:
Chipped or broken teeth
Dull or discolored teeth
Sharp teeth
Small teeth
Depending on what you're wanting, you can get as little as one dental veneer, to a full mouth of beautiful veneers. Porcelain veneers last much longer than composite veneers, are more stain resistant, highly durable, and more natural looking – making them a highly popular option for veneers.
Learn more from WebMD: Dental Veneers: Porcelain Veneer Uses, Procedure, and More
Understanding Porcelain Veneers: The Process
You'll want to meet with Dr. Caye at Premiere Dental to discuss candidacy for veneers. You may need some dental treatments before the veneer process, and he will want to make sure your oral health is in good shape for veneers. Once the process starts, Dr. Caye and his Team will:
Prepare the teeth. This often means removing a small amount of enamel.
Make an impression of your teeth.
The impression is sent to the lab to make the veneers.
Place your veneers! They will be adjusted to fit your mouth and then permanently bonded.
Understanding Porcelain Veneers: After Care
A major benefit of porcelain veneers is a short recovery time. Once your veneers are on and any anesthetic (if needed) has worn off, you can go back to eating and drinking normally. To prolong and preserve the lifespan of your veneers, you can:
Wear a mouthguard when you play contact sports
Avoid opening items with your teeth
Not chew on objects (pens, etc.)
Use a retainer at night if you experience any teeth clenching or grinding
What else to know: Need a Smile Makeover? Upgrade Your Smile with Porcelain Veneers
You'll care for your veneers just like you would your natural teeth. Make sure to stay on top of brushing and flossing, as usual, and your smile will be healthy, beautiful, and lasting!
Porcelain Veneers are Available at Premier Dental in Lee's Summit
Thanks to porcelain veneers and the numerous other advancements in the realm of cosmic dentistry, a Hollywood smile of your very own is right around the corner! But don't just take our word for it, call our office to schedule your smile makeover consultation with Dr. Caye to see if you're a candidate!
Related Article: Porcelain Veneers: Top 5 Reasons to Get Porcelain Veneers
Dr. Stephan Caye and his friendly, experienced team at Premier Dental offer affordable family dentistry and gentle dental care in the Lee's Summit, MO area. Our office is conveniently located off of Highway 50 and SE Blue Parkway. We offer appointment times Monday through Friday to meet your needs. At Premier Dental, we provide most dental health services, from family and general dentistry to specialty procedures, including dental implants, dentures, endodontic or root canal treatment, teeth whitening, cosmetic dentistry, emergency dental care and much more. We accept most dental insurance plans and offer affordable financial solutions for any budget. Please call us at (816) 600-6330 to schedule an appointment.