Did you know that SureSmile clear aligners are often called clear braces or invisible braces? They utilize the newest technology in orthodontics to create a beautiful, straight smile. You can straighten your smile with clear aligners, as they are way less obvious than the old-school method of wires and metal brackets used in traditional braces. Instead, they're clear while providing the same long-lasting results as traditional braces. They may seem like a magic trick, but they're real, and provide real results to boot.
Learn More about how they work HERE.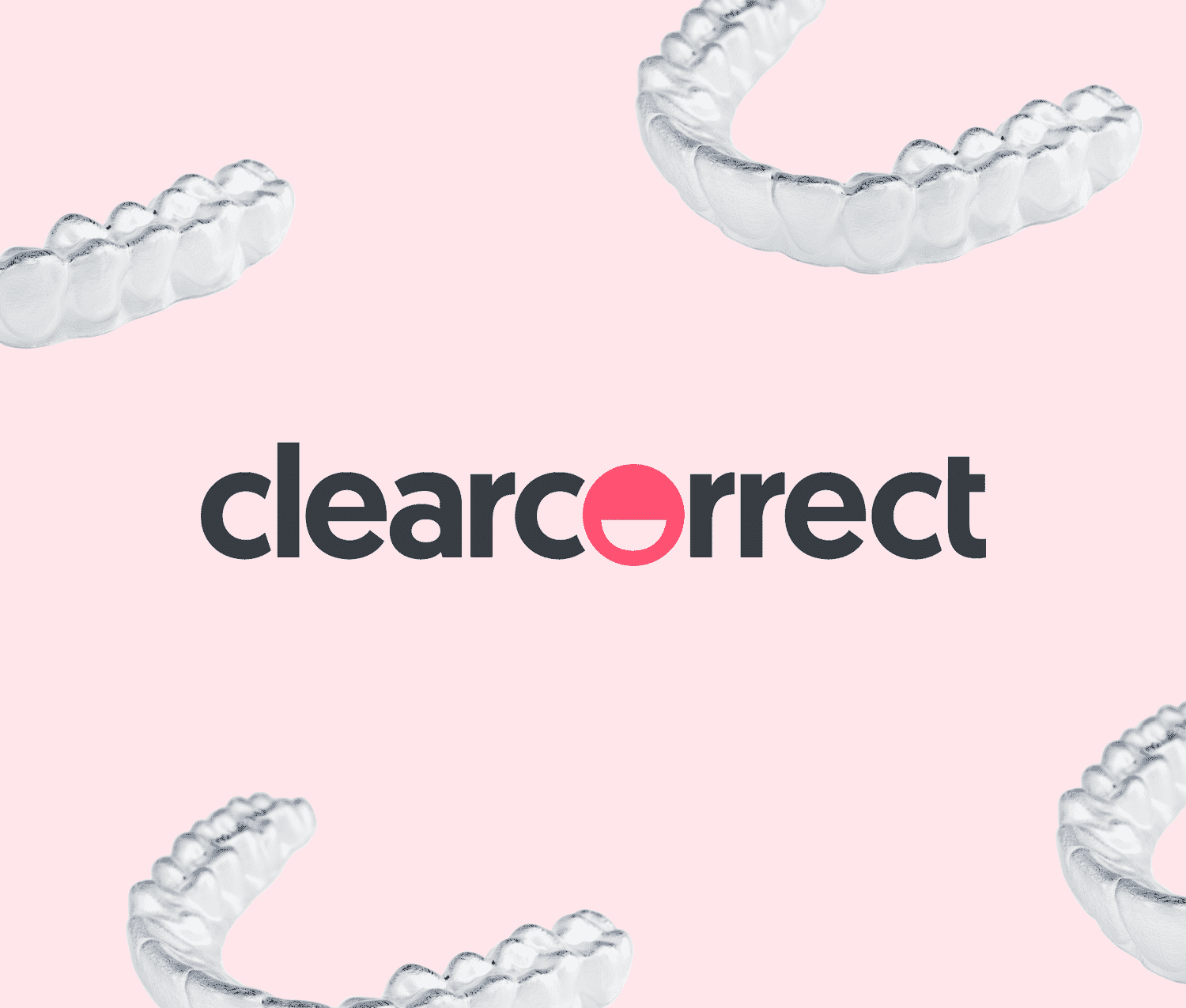 What if I told you that you could achieve a straighter smile with comfort, discreetness, and ease? Although it probably sounds too good to be true, ClearCorrect invisible aligners are all that and a bag of chips! ClearCorrect aligners live up to their claims of comfort, ease, and invisibility by using new, advanced dental technology that can straighten your teeth without the discomfort and look of traditional braces. If you've ever considered orthodontic treatment for your smile, now is the time to try our ClearCorrect aligners.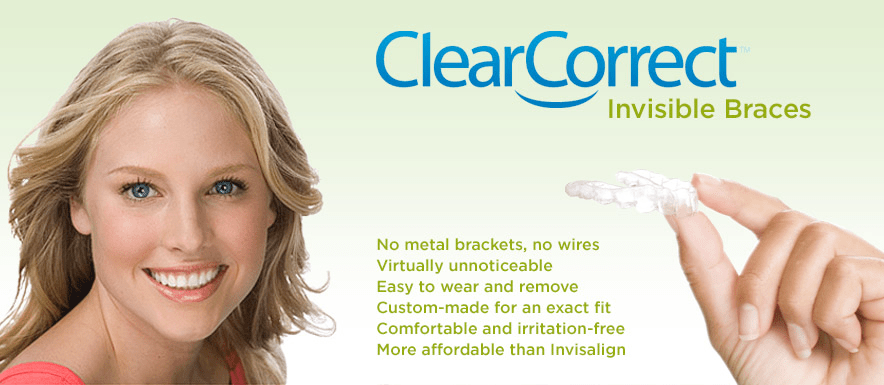 ClearCorrect clear braces are clear aligners that can straighten your teeth invisibly, without metal braces.
ClearCorrect clear braces can correct a wide variety of dental issues that keep people from achieving a smile that they love. Straight teeth don't just look better; they function and work better too! If your teeth aren't properly aligned, they may not bite properly; they may wear out faster and are more prone to cavities.