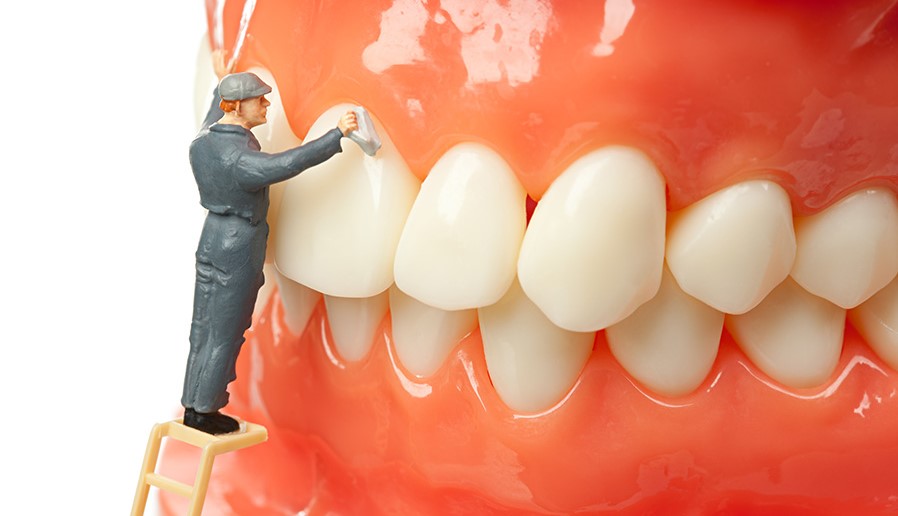 Spring is officially here! With the warmer weather, rain showers, and green grasses on the horizon, spring feels like a time of change and prosperity. You may also have a to-do list for the springtime. The term "spring cleaning" is a real thing, and many of us are anxious to switch out our closets and do some long-awaited home improvements. With all this talk of cleaning, it's the perfect time to come see us at Premier Dental for a dental spring cleaning. Your teeth and gums will thank you!
What happens during a dental cleaning? Lean More HERE.
Dental Exams
Think of your dental exam as a deep cleaning – just like you do to your home. You inspect the area, decide what needs cleaned and what looks good, and get to work! Your dentist will do the same for your mouth. During a dental cleaning and exam we will:
Examine your teeth, gums, and mouth for any potential concerns
Possibly take x-rays, if needed
Polish your teeth with a dental-grade toothbrush and specialty toothpaste
Remove any plaque and tartar build-up
Floss
Apply a fluoride treatment, if needed
Related Articles:
Wholesome Overview
While we may focus on the brushing and flossing part of an exam, the truth is, there is a lot more that goes into each and every dental cleaning and exam. Your dentist is often your first line of defense if something in your body is wrong, and your mouth will tell the tale. That's why we always take a good look at the health of your teeth, gums, and mouth. If your dentist finds you're experiencing something like gum disease, then early detection is the key to getting everything under control and fixed!
A dental exam also gives you the perfect opportunity to speak with us about any questions or concerns you may have. Are you worried about a sore tooth, grinding your teeth, bad breath, etc.? Whatever it may be, we're here to help you have a healthy, great-looking smile. Curious about whitening treatments or corrective aligners? Now is a perfect time to inquire.
Related Article: Covid Update: Mask Mouth and Gum Disease … On the RISE!
Premier Dental is Making a Difference
Regular dental cleanings are wonderful preventative care. Although you may be brushing and flossing really well at home, tartar and plaque is impossible to remove with regular brushing & flossing and can build-up over time. Dr. Caye and his expert dental team are able to use specific tools to remove that plaque and tartar, keeping our mouth cleaner and our chances of other complications much lower.
Dr. Stephan Caye and his friendly, experienced team at Premier Dental offer affordable family dentistry and gentle dental care in the Lee's Summit, MO area. Our office is conveniently located off of Highway 50 and SE Blue Parkway. We offer appointment times Monday through Friday to meet your needs. At Premier Dental, we provide most dental health services, from family and general dentistry to specialty procedures, including dental implants, dentures, endodontic or root canal treatment, teeth whitening, cosmetic dentistry, emergency dental care and much more. We accept most dental insurance plans and offer affordable financial solutions for any budget. Please call us at (816) 600-6330 to schedule an appointment.