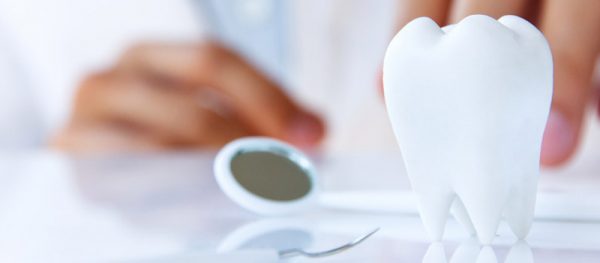 It's a busy time of year. Our stomachs are already grumbling in anticipation of roasted turkey and pumpkin pie. Our minds are busy thinking about Christmas presents and holiday breaks from the workroom. In the hustle and bustle of everyday life, it's easy to forget to take care of ourselves and instead get lost in the busyness of it all. However, no matter how busy we may be, it's so vital to keep up with our oral health and hygiene. No one wants to worry about a cavity or a filling around the holidays, and that's why it's crucial to check in with your dentist before the end of the year.
Related Article: Reasons to Use Your Dental Insurance Before the End of the Year 
Dental Exam: Twice a Year is the Goal
The end of the year is also the time that our dental insurance benefits are coming to a close. If you've hit your deductible, but not your annual maximum, it may be time to get the treatment you've been needing or schedule a family trip to the dental office for a dental exam and cleaning. Remember, benefits will not roll over into next year and everything will start over, meaning your deductible will have to be met once more.
Related Article: How Often Should I Go to the Dentist for a Cleaning?   
So, what do you do to make sure you're using the best parts of your benefits? See your dentist twice a year for preventive dental exam visits. It's really that simple. When you see your dentist often, you're getting some major advantages. Your dentist is trained to look for warning signs that may indicate:
Gum disease
Oral cancer
Cavities
And more
When these warning signs are caught early, you can often prevent things from getting worse and save on your treatment options, and money, down the road. When you get a check-up, your dentist is looking for those warning signs and is also giving you a thorough teeth cleaning that's removing any build up of bacteria and plaque. When bacteria and plaque is left unchecked, it can cause serious issues such as gum disease, gum inflammation, tooth decay, and more.
To keep up with your twice a year dental exam, we suggest making appointments in advance. When you have appointments written in your calendar or on your phone, you're less likely to forget or miss an appointment. Being organized here is key!
Related Article: How to Avoid Gum Disease: What You Need to Know
Know Your Benefits
When you're creating those dental appointments, it's also helpful to know what exactly your insurance plan covers. If you know preventive visits are free every 6 months, then you're good to go for appointments. However, some plans may differ in their options and that can affect when you make your appointments. When looking into your benefits, keep these questions in mind:
What's your annual deductible?
What's your annual maximum?
How many cleanings are covered per year?
How many x-rays can I have per year?
Can I have fluoride treatments covered?
Related Article: Use Dental Insurance Before the End of the Year   
Call us and schedule your appointments today before the end of the year! Your teeth will thank you for it.
Dr. Stephan Caye and his friendly, experienced team at Premier Dental offer affordable family dentistry and gentle dental care in the Lee's Summit, MO area. Our office is conveniently located off of Highway 50 and SE Blue Parkway. We offer appointment times Monday through Friday to meet your needs. At Premier Dental, we provide most dental health services, from family and general dentistry to specialty procedures, including dental implants, dentures, endodontic or root canal treatment, teeth whitening, cosmetic dentistry, emergency dental care and much more. We accept most dental insurance plans and offer affordable financial solutions for any budget. Please call us at (816) 600-6330 to schedule an appointment.