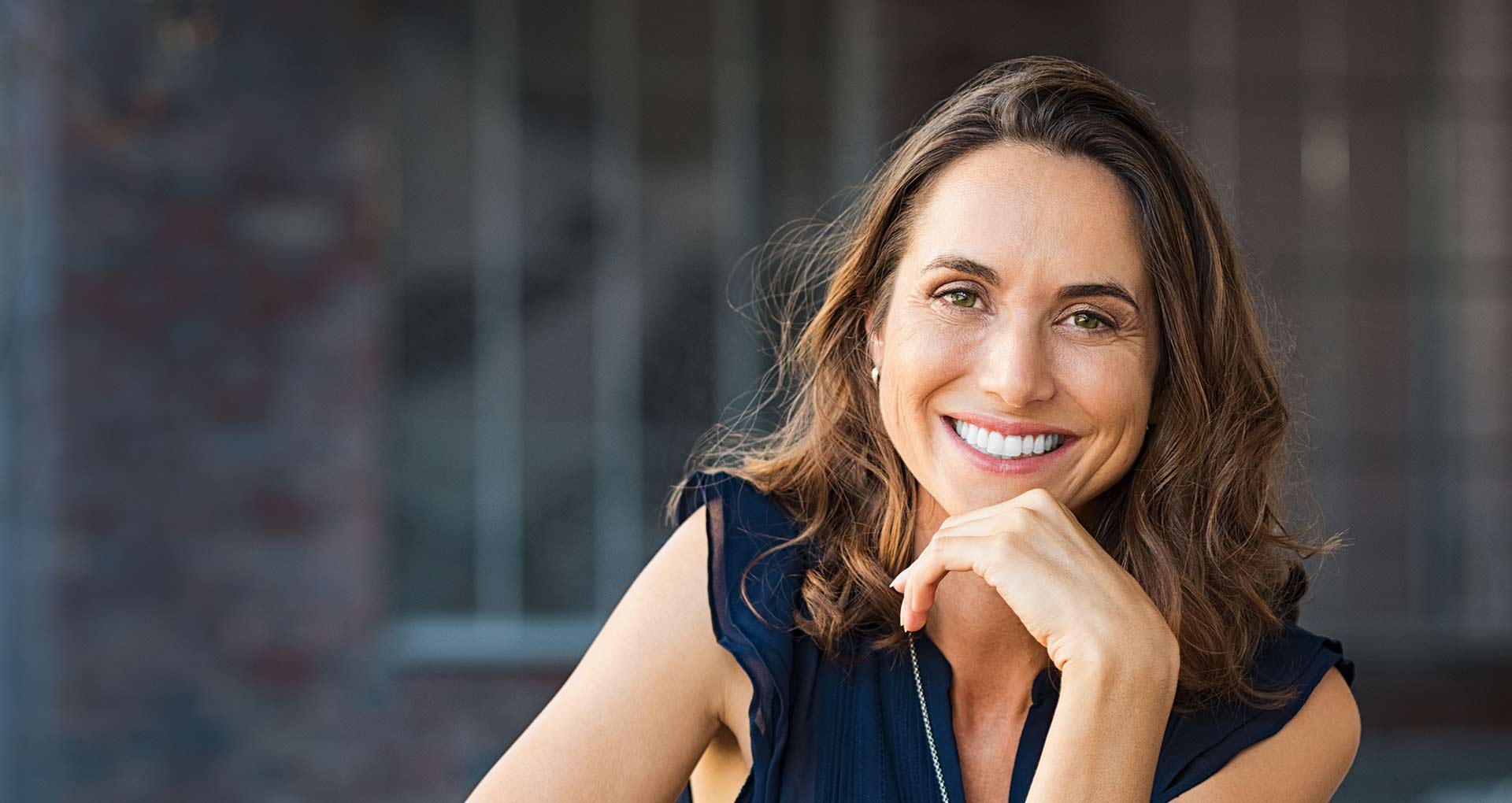 If you choose dental implants to replace a missing tooth or teeth — it can really become a turning point in your life. That's why we'd love for you to consider dental implants in 2022 for restoring your smile, improving your oral health, and boosting your overall confidence! Dental implants are increasing in popularity due to their high success rate, natural look, and because they feel and function just like natural teeth. They're the real deal.
What Are Dental Implants?
Basically, dental implants are devices consisting of three parts; the first part is a post, usually made of titanium. These posts are substitutes for tooth roots and are installed in your jaw bone and will connect to the second part of an implant, called an abutment, which is built on top of the implant post.
The abutment allows the third and final part of an implant, the artificial tooth, to be connected to the implant post and abutment. These three parts, the post, abutment, and artificial tooth (also known as a crown) come together to create one naturally-looking, strong tooth.
Learn more about Dental Crowns: Why do I need a Dental Crown?
Are you a Good Candidate for Dental Implants?
It's important to talk to your dentist to discover if you're a good candidate for dental implants. With each and every dental implant process, a unique plan will be made with your end goals in mind. This allows for a completely personalized approach to your implants and your smile. Your dentist will look for a few things when considering dental implant candidates, such as:
Good overall health and a reasonably healthy mouth
A jawbone that is strong enough to support the implants
Gums that are free of gum disease
The time to dedicate to the dental implant process, which can take multiple months to fully complete
Related Article: Are You a Dental Implant Candidate for Missing Tooth Replacement?
The Benefits to Consider
Since dental implants are a permanent process, and can also be a lengthy process, it's good to know the many advantages you can expect if you choose dental implants.
Dental implants fully restore a smile, replace any missing teeth
Boost confidence
Benefits your oral health and overall health
Comfortable bite
Restore full function of the mouth
More secure than dentures
Dental implants can last 20 years or more
Supports facial structure
Look like your natural teeth
Easy to keep clean, less work than dentures
Not prone to cavities
Related Article: Dentures vs. Dental Implants: What You Need to Know
Ask Premier Dental if YOU are a Dental Implant Candidate 
If you're curious about whether you should choose dental implants, give us a call today to learn more and discuss options that fit your needs. Being able to chew, talk and smile are an important part of each day and a missing tooth can make an impact on your health and your confidence. Dr. Caye and his expert dental team are able to work with you to discover the best option to restore your missing tooth or multiple teeth and see if you're a dental implant candidate.
Dr. Stephan Caye and his friendly, experienced team at Premier Dental offer affordable family dentistry and gentle dental care in the Lee's Summit, MO area. Our office is conveniently located off of Highway 50 and SE Blue Parkway. We offer appointment times Monday through Friday to meet your needs. At Premier Dental, we provide most dental health services, from family and general dentistry to specialty procedures, including dental implants, dentures, endodontic or root canal treatment, teeth whitening, cosmetic dentistry, emergency dental care and much more. We accept most dental insurance plans and offer affordable financial solutions for any budget. Please call us at (816) 600-6330 to schedule an appointment.