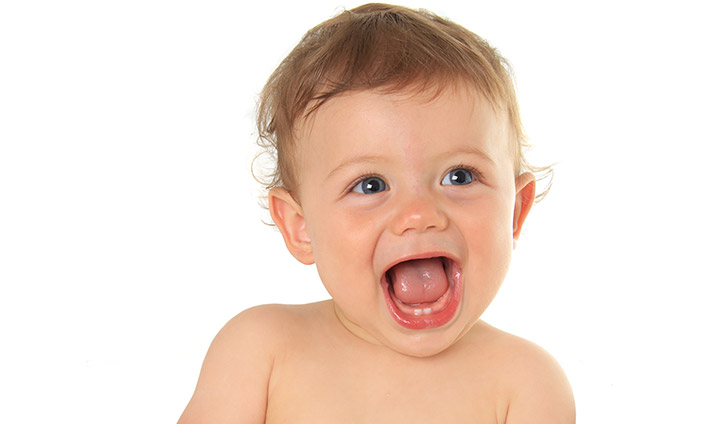 Sweet, little toothless smiles are so cute, and when your baby's teeth come in, their smiles become even more contagious. We all know that baby teeth are temporary; appearing around 6 months of age and then falling out to be replaced by adult teeth around the age of 5. That begs the question – how important are those temporary baby teeth?
Turns out, according to the American Dental Association, baby teeth are extremely fundamental in a child's development. Our first set of teeth are essential at helping us smile, speak, and chew our food. The rate at which we lose our baby teeth also impacts how our adult teeth will come in. If a baby tooth is lost extremely early, an adult tooth may come up into that empty space and make our teeth crooked or overcrowded. Therefore, taking care of baby teeth is just as important as our adult set, as they set the stage for our future smile.
Learn more about the importance of baby teeth and their stages: https://www.webmd.com/oral-health/guide/dental-health-your-childs-teeth
How to Care for Baby Teeth
You can begin your baby's oral health extremely early. During the first few days after giving birth, you can wipe your baby's gums with a clean washcloth or moist gauze pad.
When the first few teeth pop through the gums (anywhere between 6-14 months), begin brushing the teeth with a fluoride toothpaste twice a day. Use a very small amount of toothpaste and supervise your child to make sure they are brushing correctly and not using too much toothpaste.
Once your child reaches the age of three, your child can begin using a larger amount of toothpaste as more teeth are in the mouth – continue brushing twice a day unless your dentist recommends otherwise.
Once your child has teeth that are close and touching together, it's important to take brushing to the next level and begin cleaning in-between the teeth. Here's where flossing comes in! Once you've reached this step, you're on your way to a healthy, normal oral care routine that your child can be in charge of.
Read more about oral health tips that will last your child a lifetime, here.
Baby teeth play a vital role in our oral health and development, so it's important to take charge of your child's oral care. With proper oral care, baby teeth will:
Give your child's face a normal appearance
Reserve space for adult teeth
Help develop proper speech and chewing methods
Give your child's adult teeth a great, healthy start without decay or development issues
Discover more ways to keep baby teeth healthy: https://www.mouthhealthy.org/en/az-topics/b/baby-teeth
For more questions about baby teeth and oral care, give us a call at Premier Dental and we'd love to offer any advice and help develop a plan for your child's oral health. Find out why dental health and awareness is important to us at Premier Dental, here.
Dr. Stephan Caye and his friendly, experienced team at Premier Dental offer affordable family dentistry and gentle dental care in the Lee's Summit, MO area. Our office is conveniently located off of Highway 50 and SE Blue Parkway. We offer appointment times Monday through Friday to meet your needs. At Premier Dental, we provide most dental health services, from family and general dentistry to specialty procedures, including dental implants, dentures, endodontic or root canal treatment, teeth whitening, cosmetic dentistry, emergency dental care and much more. We accept most dental insurance plans and offer affordable financial solutions for any budget. Please call us at (816) 600-6330 to schedule an appointment.