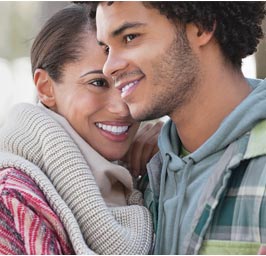 Do You Want a Whiter Smile?
It's no secret that one of the effects of aging and a lifestyle that includes things like tea, coffee or smoking is stained teeth. It's also not a secret that most people would prefer to keep their smiles whiter than they are, but don't often have a lot of success. There are countless over the counter products available at your local pharmacy or grocery store, home remedies that promise to lighten your teeth a few shades and expensive dental procedures, but people want teeth whitening services that are both affordable and effective.

It's sometimes said that you can tell a lot about a person from their smile, so what does your smile say about you?
For the majority of people, the obvious desired response would be along the lines of; beauty, warmth, attractiveness, and an overall since of positivity. While certainly this may be true, unfortunately even the brightest of smiles can be dampened by the often-unforgiving test of time.  As beautiful as a pearly white "Hollywood Smile" can be, the life of a tooth is usually far from glamorous. Charged with the difficult task of breaking down food particles for consumption, your teeth often take a heck of a beating, and while tough and sturdy by nature, a prolonged period of this will certainly begin to take its toll. From slight discoloration to large protruding dark stains, the unsightly wear and tear on a once flawless smile is a sad sight indeed; however, it certainly doesn't have to be!