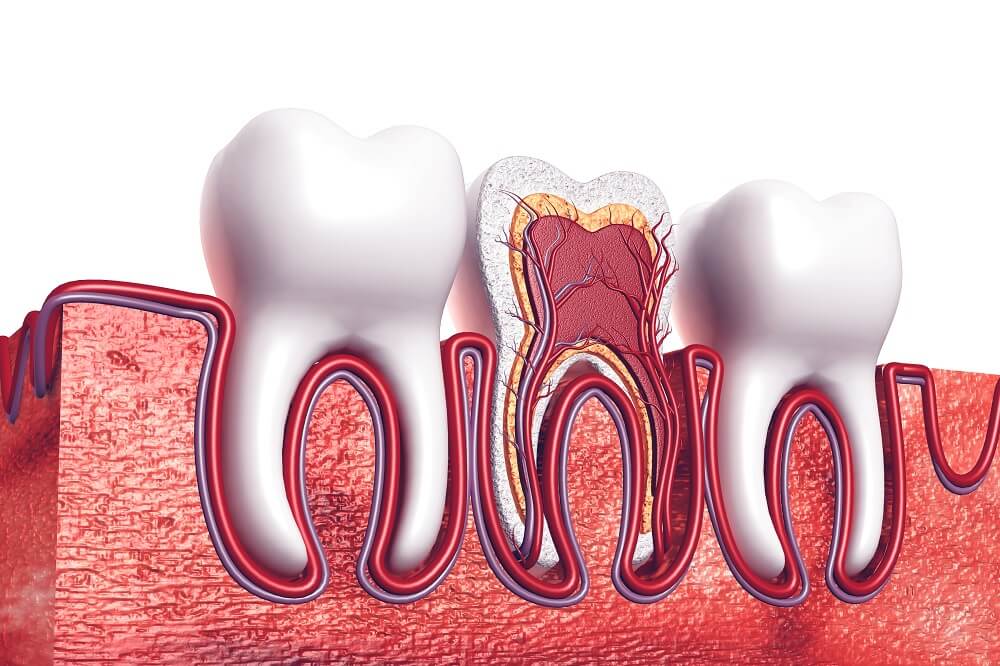 Why is root canal complete with crown? When the pulp inside a tooth becomes infected, a root canal is often the best treatment for fixing the problem and alleviating your pain. Root canals can save your teeth from further decay and dental issues. However, when a root canal is performed, the affected tooth becomes weaker.
What is the Root Canal Process?
A root canal is performed when there is an infection within the tooth. Your dentist will gain access to the center of the tooth to remove the infection, therefore stopping the infection altogether. When an infection reaches the inside, or pulp, of the tooth, it is called pulpitis.
Before a root canal, your tooth can be in severe pain, but the procedure will help remove the pain completely.
What is a root canal and what happens during treatment? Learn more HERE.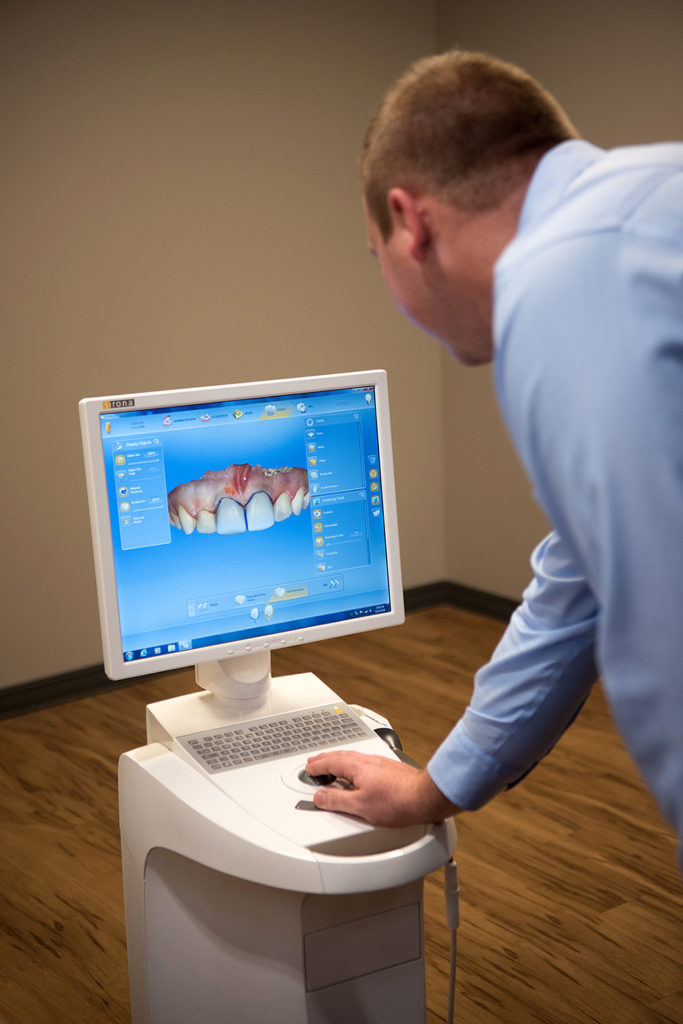 Restore Your Smile
Taking the time off work to attend multiple dental appointments to fix a broken tooth can be extremely inconvenient. Thankfully, with CEREC technology, Premier Dental offers easy, same-day crowns that eliminate the hassle of multiple appointments.
According to Dental Economics, a CEREC same day crown is one of the most researched dental procedures in history. Analysis over the materials and procedure have lived up to many years of scientific scrutiny, creating a high track record that other dental procedures are hard-pressed to compete with.
Read more about Dental Economics
Related Article: CEREC Crown: Fact OR Fiction?
Differences: Traditional vs. CEREC Crowns
Traditional Crowns
CEREC crowns and traditional crowns are extremely similar, with the main difference lying in the procedure methods. With traditional crowns, a dentist will assess the area of the broken tooth and take impressions of the area using a paste. Once the impressions are set, they are sent off to a lab to create a permanent crown to implant during another visit to the dentist's office. During this waiting period, temporary crowns are usually given to the patient to wear until the permanent crown arrives.
With the traditional crown, there are multiple options for materials, such as:
Porcelain/ceramic
Metal
Porcelain and metal combination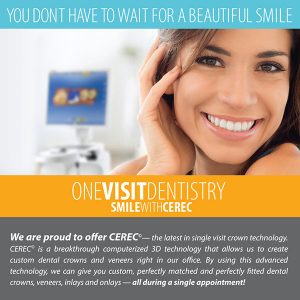 CEREC Crown: Technology That Makes a One-Day Crown Reality
As new technologies, procedures, and materials emerge, dentistry is becoming easier, more painless, faster, and more effective than ever before. Just look at the dental crown, for instance. A procedure that once required multiple trips to the dentist chair can now be performed in a single day at the right office. If you're lucky enough to live in Lee's Summit and need a crown, then Dr. Caye's office is the place to go, because Premier Dental has the latest CEREC crown technology to provide you with same-day crowns.