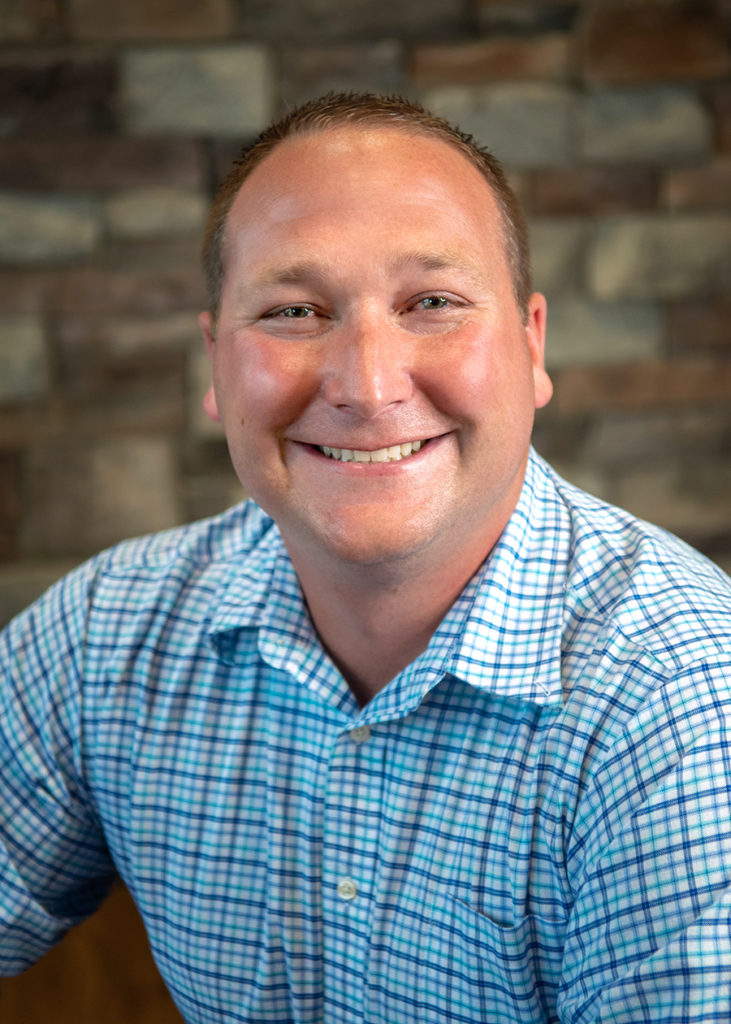 At Premier Dental, our personalized touch is revolutionizing the dental experience and will have you forgetting why you were ever "fearful" of the dentist. Our laid-back atmosphere, gentle touch of Dr. Stephan D. Caye, and relaxing amenities will have you looking forward to your next visit.
Unique Approach to Every Single Patient
Dr. Caye doesn't use a one-size-fits-all approach with his patients, instead he takes the time to work with each and every patient, one-on-one. Each patient needs a different and unique approach to their oral health. Almost all dental procedures can be done in-house at our location, which makes your appointments run smooth, with your best treatment options (made specially for you and your oral health) in mind.
Comprehensive Dentistry
We like offering comprehensive dentistry to our patients. What does that mean? At Premier Dental, you can receive preventive, cosmetic, and restorative treatments all in one location.
Preventive Dentistry Treatments often include dental cleanings twice a year and the main goal is to prevent any oral health issues from happening. It's so important to see your dentist twice a year so they can assess your oral health and provide you with a professional cleaning.
Cosmetic Dentistry Treatments are all about enhancing the look and feel of your smile. These treatments are great confidence boosters, and often include our ClearCorrect braces, veneers, etc.
Restorative Dentistry Treatments often happen with your oral health needs restored or corrected. Maybe you chipped your tooth, lost a tooth, etc. and may require surgery. Dental crowns, root canals, and dentures are restorative treatments.
We use our advanced technology to provide our patients with state-of-the-art, high-quality care and our friendly staff is committed to providing premium dental care in a comfortable and convenient setting. We offer comprehensive dentistry at Premier Dental. No matter what you're looking for, we can provide you with various options, ranging from cosmetic, restorative, and preventive. Let's dive a little deeper…
Cosmetic Services
Cosmetic services are all about achieving that mega-watt, dream smile! Enhancing your smile is what we love to do, and offer braces, retainers, veneers, bonding, re-contouring, and teeth whitening services for you to boost your confidence and your oral health. If you feel dissatisfied with your smile, cosmetic dentistry can help!
According to Web MD, "If you're not satisfied with your smile, modern cosmetic dentistry can help. This method of professional oral care focuses on improving the appearance of your mouth, teeth, gums, and overall smile. Although it's not an essential procedure, cosmetic treatment can restore confidence in your smile."
Learn More: Need a Smile Makeover? Upgrade Your Smile with Porcelain Veneers
Restorative Services
We want to take a total wellness approach to your oral health, and our restorative services and holistic methods help to improve or maintain your health at the highest level, and restore function to your bite. Basically, restorative dentistry means any treatment/service that repairs or replaces a tooth – both the look and functionality. Services include:
Fillings
Broken tooth repairs – such as inlays, onlays, crowns
Missing tooth repair – dental implants and bridges
Dentures
Emergency tooth repair
Root canal therapy
And more!
For example, dental crowns are common, often painless, help restore a smile and can greatly extend the life of a tooth. According to the American Academy of Cosmetic Dentistry, 99.7% of surveyed adults said that a healthy smile is socially important to them. Dental crowns can help keep your smile healthy and bright, but how do you know when you need a dental crown? Continue Reading HERE.
Preventive Services 
Every six months, we recommend a routine dental exam with Dr. Caye to reduce the chance of developing serious oral health problems. We will commence with a dental exam, which is the foundation of any preventive dentistry maintenance program. Our team at Premier Dental will screen for periodontal disease, oral cancer, cracks in the teeth, tooth decay. We also check old dental work that needs to be replaced.
Preventive dentistry is the key to keeping your smile healthy and happy! It's a combination of dental checkups to make sure everything looks okay, and helping you keep up with good dental habits – such as brushing twice a day, flossing, etc. Everyone asks us questions about Dental Exams, so we thought we'd share more here …
Dental Exams
Think of your dental exam as a deep cleaning – just like you do to your home. You inspect the area, decide what needs cleaned and what looks good, and get to work! Your dentist will do the same for your mouth. During a dental cleaning and exam we will:
Examine your teeth, gums, and mouth for any potential concerns
Possibly take x-rays, if needed
Complete an Oral Cancer Screening
Polish your teeth with a dental-grade toothbrush and specialty toothpaste
Remove any plaque and tartar build-up
Floss
Apply a fluoride treatment, if needed
Get Your Child Ready for their Visit to the Dentist
Education on children's dental health is important to us and Dr. Caye and his caring team of dental professionals work hard to make every dental appointment an enjoyable experience. We want all of our patients to feel comfortable visiting our office and confident that our team will help guide you and your family through a lifetime of beautiful, healthy smiles.
Here are some tips to prep your kiddo for their first trip to the dentist:
Set up a pretend dental chair. Pretend to be the dentist or dental hygienist. Look in your child's mouth and count her teeth; then talk to her about brushing her teeth.
Read books or watch videos with your child about visiting the dentist.
Let your child bring his favorite toy or blanket to the clinic.
If you find out that your child will receive a small toy or new toothbrush at the end of the visit, remind your child of this reward.
Plan a fun activity for after their dental appointment.
We jump at the opportunity to share some simple tips kiddos can start at a very early age that will last them for a lifetime.
Parents, Did You Know??
Here are some Fun Facts about Cavities:
Cavities are more common in children. 7 times more common than hay fever; 5 times more common than asthma; even more common than Type 2 Diabetes.
Children's cavities often go untreated; between the ages of 2-11, approximately 42% of children have untreated cavities.
Cavities can affect a child's academic performance. Not to mention impact overall health and self-esteem.
More than 80% of the cavities children get are on the chewing surface of their teeth. Dental sealants help protect against this type of cavities. Ask you dentist if dental sealants are a good option for your child.
Fluoride has been proven to be the most effective way to prevent cavities. Ask you dentist to suggest other ways to make sure your child is getting enough fluoride.
Related Article: Children's Dental Health Services in Lee's Summit
Best News Ever: Cavities are preventable!
Dental disease can lead to difficulty sleeping, eating, smiling, playing and paying attention in school. That's why children's oral health is so important to us!
Incorporate these simple habits into your child's daily routine:
Make oral health a fun habit!
Brush Twice a Day
Floss and mouth rinse daily
Avoid Sugary Foods
Visit the dentist twice a year
Pro Tip: Choose a toothpaste and toothbrush that your child will like and will want to use. Sounds simple doesn't it? It can be!!
We Treat Dental Emergencies TOO
Some issues just can't wait for a regular appointment…
A dental emergency is identified as anything that requires immediate dental care. Whether it is to stop incessant bleeding, save a tooth, treat a dire infection, or decrease severe discomfort, urgent care is needed.
Some of the most common dental emergencies are pain resulting from inflammation and broken teeth.
Whatever the cause of acute oral discomfort you are experiencing in the Lee's Summit area, emergency dental care is available at Premier Dental. If you are experiencing pain or you are uncertain whether your situation requires immediate attention or not, contact our office to help direct you to the correct course of action.
Emergencies stem from a variety of causes and dental professionals who offer comprehensive dentistry can provide the necessary care. Receiving an assessment and subsequent treatment for the diagnosis is crucial to your recovery. Learn More: Emergency Dental Care is available at Premier Dental
Going Above & Beyond
Dr. Caye is a dentist in Lee's Summit who establishes relationships with patients, and that's a real and valuable thing. We believe that understanding who a patient is and their unique needs can mean the difference between having a dental team that you feel comfortable trusting with your oral health or not. Premier Dental prides themselves in offering the comprehensive dentistry that you want and deserve for you AND your family.
We listen to what you are feeling and make suggestions that take your health history, time constraints, and budget into account. At Premier Dental, we help our patients feel comfortable and in control of their oral health. Providing the people in Lee's Summit with services and strategies that optimize their health is meaningful to us.
If you're looking for a local dentist in Lee's Summit, Dr. Caye at Premier Dental is the clear choice. Choose a practice that values your input, safety, and health. Get the best dental care out there, call us for an appointment!
Dr. Stephan Caye and his friendly, experienced team at Premier Dental offer affordable family dentistry and tooth replacement options in the Lee's Summit, MO area. Our office is conveniently located off of Highway 50 and SE Blue Parkway. We offer appointment times Monday through Friday to meet your needs. At Premier Dental, we provide most dental health services, from family and general dentistry to specialty procedures, including endodontic or root canal treatment, teeth whitening, cosmetic dentistry, emergency dental care and much more. We accept most dental insurance plans and offer affordable financial solutions for any budget. Please call us at (816) 600-6330 to schedule an appointment.