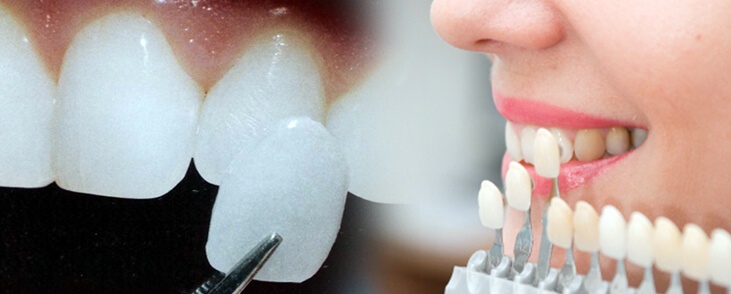 Supply And Demand
What do porcelain veneers have to do with supply and demand? Surely you remember from economics class. The law of supply and demand states that as long as there is a need or desire for something, there will always be a demand for it. Of course, public demand for something will always vary on a number of different aspects particularly that of limited supply.
When it comes to dentistry however, not everything seems to follow this rule, especially when it comes to a beautiful smile. Although there have been numerous new innovations in dental technology that have enabled dentists to provide their patients with the classic "Hollywood smile", the public demand for a beautiful smile has never faltered.
Originally popularized in the 1980's, porcelain veneers have emerged as one of the most effective tools in cosmic dentistry. They have allowed dentists everywhere to restore and improve the smiles of their patients and provide them with that coveted (and always in demand) beautiful smile.
What Are Porcelain Veneers?
They are a thin shell-like device that is designed to be fitted directly over your teeth. Their purpose is to provide a protective coating that surrounds your teeth. The coating protects them from outside elements, while simultaneously covering up any unsightly aberrations or abrasions in your teeth. By providing a solution that is both practical and aesthetically pleasing, dental veneers have become a highly popular and sought-after procedure within the realm of cosmetic dentistry, and continue to remain so to this day!
5 Reasons to Get Porcelain Veneers:
The reasons for getting porcelain veneers generally depend on the specific wants and needs of the patient. While no patient is exactly alike, listed below are some of the more common reasons patients elect to receive veneers, some of which may apply to you as well.
Misshapen or misaligned teeth:

While this certainly depends on the individual, for the majority of those who live with crooked or misaligned teeth, they present something of an issue in various aspects of life. Therefor to remedy this issue, many patients opt for dental veneers that can be custom-made to evenly match color, size, and shape of their other teeth.

Broken or damaged teeth:

Accidents happen, and perhaps one of the most common reasons in which one may require porcelain veneers, is that that they have through some sort of accident or mishap, either chipped, cracked or simply broken a tooth. This can happen to absolutely anyone for all sorts of different reasons, and while there is certainly no way to anticipate the severity of the damage, the veneer can usually be customized to match the other teeth regardless of the damage.

Dull or decayed teeth: To do their job, your teeth are required to take quite a beating, and although any person's teeth must endure a certain amount of wear and tear over the years, if they are neglected or improperly cared for this can become a serious problem! However, dental veneers have proven to be a great way to combat this ongoing problem, as by encasing the teeth, they provide protection and added strength while chewing food.

Unevenly spaced or gapped teeth:

Although having a few gaps between your teeth is certainly not the biggest problem, it may prove itself as something of a nuisance, particularly when eating foods that are sticky or can easily become caught between your teeth. Dental veneers can be a solution to this; by covering the teeth, they can simultaneously cover and fill any troublesome gaps you might have.

Discolored teeth:

It's not uncommon for people to find themselves unhappy with the color of their teeth, and while there are other (more commonly used) methods such as having your teeth cleaned and whitened, dental veneers can be used to achieve a whiter smile as well. While the above-mentioned options are usually suggested prior to implementing veneers; however, if the staining is severe enough, then the standard cleaning and whitening may not be all that effective. Therefore, being the only product capable of providing this type of solution, it is in this case that veneers may be used to provide the matching white smile that the patient desires.
Porcelain Veneers Stay In Demand!
Although public demand for a particular item or look may change as time goes on, the unwavering desire for a seemingly flawless smile never changes. At Premier Dental, we hope to help you in fulfilling this desire by giving you the best smile possible that certainly will always be in demand! Thanks to porcelain veneers and the numerous other advancements in the realm of cosmic dentistry, a Hollywood smile of your very own is right around the corner! But don't just take our word for it, call our office and come see for yourself!
Dr. Stephan Caye and his friendly, experienced team at Premier Dental offer affordable family dentistry and gentle dental care in the Lee's Summit, MO area. Our office is conveniently located off of Highway 50 and SE Blue Parkway. We offer appointment times Monday through Friday to meet your needs. At Premier Dental, we provide most dental services, from family and general dentistry to specialty procedures, including dental implants, dentures, endodontic or root canal treatment, teeth whitening, cosmetic dentistry and much more. We accept most dental insurance plans and offer affordable financial solutions for any budget. Please call us at (816) 600-6330 to schedule an appointment.