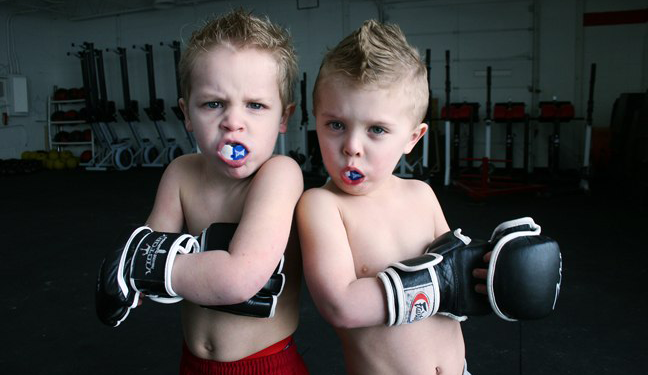 With school starting up again, families are getting back into the routine of classes and, for some children, extra-curricular activities like athletics. Sports are an excellent way for kids to stay fit, as well as learn valuable lessons about teamwork and discipline.
But sports also carry the possibility of impact and injury. If you have a child, and especially if you're concerned about their oral health, one way to protect their teeth is through the use of a sports mouth guard. But is this the right choice for your family? Let's look at some benefits.
Mouth Guard for Shock & Impact Reduction
The primary thing you should know is that a mouth guard is not something that completely encapsulates all teeth. In most cases, a mouth guard is only required to be worn on the upper jaw's teeth. A single guard—rather than a dual one—is sufficient for most general sporting needs, because the focus is on protecting the teeth from impact with each other. As long as one set is protected, this usually provides ample reinforcement for the other.
In sports, direct damage to a tooth rarely occurs. Teeth usually are only at risk for damage when a player sustains a blow to the face. Sports like football and hockey that involve frequent, high impact contact with other players carry a higher risk of direct tooth damage, and you might want to consider a full, dual guard for your child. You should note that other sports, such as basketball or even soccer are not entirely risk-free. If your child is prone to injury, has an existing oral condition, or even braces, then you may want to avoid injuries with the appropriate mouth guard.
More Than One Guard
You may require a sports mouth guard covering both sets of teeth if your child already has some dental work that needs protection, such as braces. In these instances, you're trying to preserve the structural integrity of the braces, in addition to shielding the teeth, cheeks, and lips in case of an impact.
However, regardless of whether you use only one mouth guard or two, you will need to maintain these guards and keep them clean. After usage, it's always important to clean a mouth guard. Failing to do so can mean bacteria breeds in them, and the next time your child wears the mouth guard, that bacteria can spread within their mouth, leading to gum disease and other infections.
You Have Many Choices
Depending on whether you want minimal protection or go "all out," there are a lot of different options for a sports mouth guard. On the less expensive end are generic mouth guards that can be purchased at a sporting goods store since no special preparation is required. These can fit looser since they have a "one size fits all" approach and are designed to cover teeth of a variety of different sizes.
There are also such things called "boil and bite" mouth guards, which take things a step further. Boiling these more expensive guards softens them. Biting them while soft, means the plastic now molds itself to the shape of the teeth, producing a better fit.
Finally, for people who are very serious about protection, a custom mouth guard can be obtained from a dental laboratory. This type will provide your child with the ultimate comfort and protection but is priced accordingly.
Whatever your needs, you have all the information necessary to make the proper choice of mouth guard for your child's athletic adventures!
Dr. Stephan Caye and his friendly, experienced team at Premier Dental offer affordable family dentistry. We offer custom mouth guards for sports or clenching to their patients in the Lee's Summit, MO area. Our office is conveniently located off of Highway 50 and SE Blue Parkway. We offer appointment times Monday through Friday to meet your needs. At Premier Dental, we provide most dental health services, from family and general dentistry to specialty procedures, including tooth replacement options, including CEREC crowns, dental implants and dentures, endodontic or root canal treatment, teeth whitening, cosmetic dentistry, emergency dental care and much more. We accept most dental insurance plans and offer affordable financial solutions for any budget. Please call us at (816) 600-6330 to schedule an appointment.