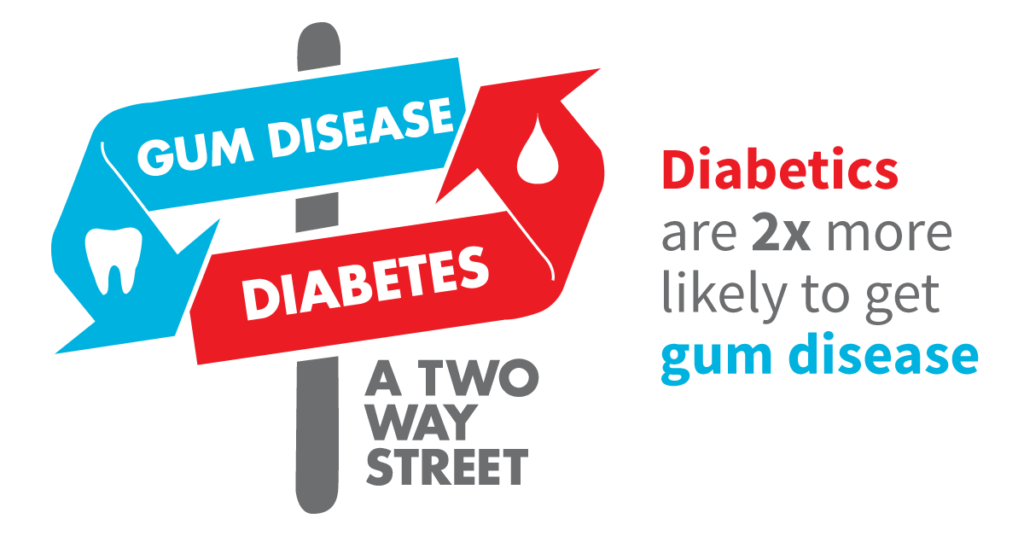 How Can Oral Health Impact the Rest of Your Body?
When people focus on oral health by keeping their teeth strong and gums free from disease, they assume these activities are solely benefiting their mouth. For example, you have a cavity, so the only resultant issue is a toothache, right? Not necessarily.
Human anatomy is a deeply interconnected collection of organs and systems. And what can affect one system may, in time, have consequences for other systems. Practicing good oral health is not only essential for optimal mouth function, but for maintaining the abilities of the rest of your body. Nowhere is this more apparent than in the connection between diabetes and oral health.
Understanding Diabetes
Diabetic conditions cause an imbalance of "blood sugar" in the body. Under normal circumstances, insulin is the hormone that helps convey sugar into cells, and it allows the cells to metabolize that sugar and convert it into usable energy. When sugar remains in the bloodstream, rather than being taken up and "burned as fuel," it causes health problems.
So what's the connection between diabetes and oral health?
Diabetes and Oral Health
Diabetes and oral health are interconnected, and struggles in one area can easily affect the other. Diabetic conditions can, for example, lead to an increased risk for gum disease. The reason for this is that higher glucose levels in the blood create an imbalance, affecting the body's ability to regulate itself. Therefore, people with diabetes have a difficult time fighting off infections, contagions, and other results of exposure to foreign substances. The mouth, of course, is the number one source in the body for exposure to foreign elements through eating, drinking, smoking, and countless other activities.
The mouth's frequent contact with contagions in combination with a weaker immune system means that the mouth of a diabetic person is more vulnerable to infection from gum disease than a non-diabetic might be. Furthermore, gum disease, when it happens, can also lead to higher glucose imbalances, and thus make the existing condition of a person with diabetes worse.
What Can Happen?
For people with a diabetic condition, they may be especially vulnerable to gum disease, which can lead to mouth pain, swollen gums, and even the loss of teeth if symptoms are left unchecked and untreated. In some cases, it's also possible that this infection creates a "negative feedback loop," where the gum disease worsens diabetes itself, which in turn amplifies the effects, the gum disease, and even causes other diabetes-related symptoms, such as foot infections.
It is very important for people to be aware of the way diabetes and oral health interrelates. Take extra care to monitor the condition of your gums and your teeth. Ensure that a dental professional is aware of your diabetes and you visit them regularly. Use the state of your mouth as not just an indicator of oral health, but overall health as well. You'll just need to be extra diligent to ensure that diabetes and oral health remain in proper balance.
Dr. Stephan Caye and his friendly, experienced team at Premier Dental offer affordable family dentistry and oral health education to their patients in the Lee's Summit, MO area. Our office is conveniently located off of Highway 50 and SE Blue Parkway. We offer appointment times Monday through Friday to meet your needs. At Premier Dental, we provide most dental health services, from family and general dentistry to specialty procedures, including tooth replacement options, including CEREC crowns, dental implants and dentures, endodontic or root canal treatment, teeth whitening, cosmetic dentistry, emergency dental care and much more. We accept most dental insurance plans and offer affordable financial solutions for any budget. Please call us at (816) 600-6330 to schedule an appointment.