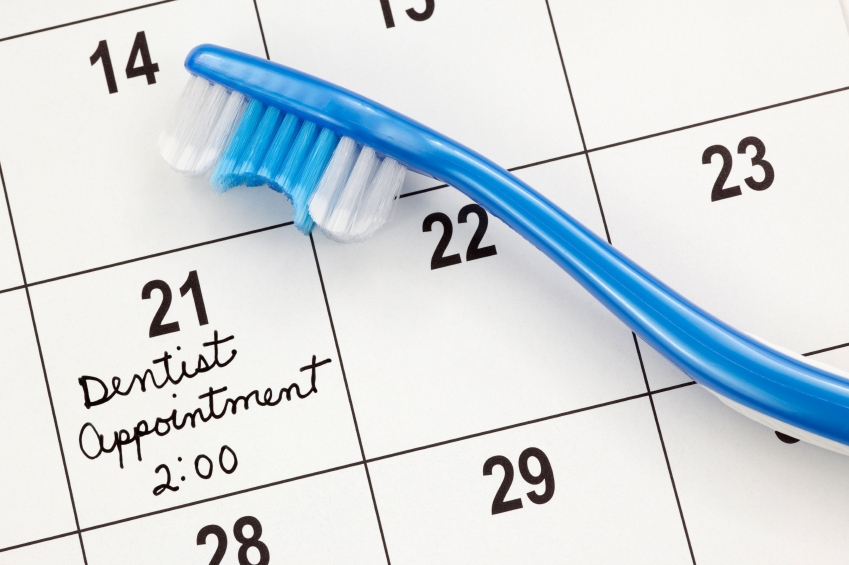 One of the most attractive things about any person is their beautiful smile. Your smile is your signature way of greeting others and shows that you are healthy, happy, and take great care of yourself.
People with yellow teeth, missing teeth, and bad breath due to gum infections tend to leave a less positive impression on others, mostly because they tend to present as having low self-esteem. They also smile less because they are self-conscious about their dental issues.
In order to prevent unnecessary expense as well as tooth loss and oral cancer before it happens, it is crucial to schedule your dental appointment twice a year. At your dental appointment, Dr. Caye at Premier Dental in Lee's Summit will inspect your mouth for signs of damage, such as loose or cracked teeth, periodontal disease, and oral cancer. He will take intraoral photos and x-rays to detect the early stages of tooth decay and prescribe a mouth guard if he sees signs that you are grinding your teeth. Finally, our professional oral hygienist will clean your teeth and gums. Afterwards, Dr. Caye may opt to seal any deep grooves or pits in your teeth with a sealant that prevents bacteria from settling in and causing additional decay that can lead to cavities and other issues.
Dental Appointment: Why You Need to Visit Your Dentist Twice a Year
The reason that twice yearly dental appointments are recommended is that the landscape inside of your mouth can change very rapidly if you happen to contract a major gum infection, damage the root of a tooth by biting on something too hard or develop oral cancer from smoking or tobacco use.
Sometimes, issues with your teeth happen for purely idiopathic reasons, no matter how much you brush and floss your teeth every day. It is important that any issues arising as the result of aging, disease or heredity factors are addressed immediately.
Ultimately, when problems with your teeth begin, issues tend to escalate rapidly. This is also true if you happen to wear dentures or have implants. People taking certain medications that dry out the mouth, such as antidepressants are also more at risk for rapidly escalating tooth decay as are people going through radiation, chemotherapy, and other treatments for cancer.
Note that not all dental problems come with a warning toothache. Sometimes tooth issues cause referred pain in the sinus or ears, and you have no idea that the issue is the result of the need for a root canal or other dental procedure. It may take a trained eye or an x-ray to detect problems such as drifting teeth, infected tooth roots or the need to replace a dental implant.
Dental Appointment: Oral Cancer Screening Is Especially Important
November is always Mouth Cancer Awareness Month, and this is a powerful reminder of how important it is to get a twice-yearly oral cancer screening. The good news is that many oral cancers can be detected early through visual examination during a check-up. Once detected, oral cancer treatment requires a multidisciplinary approach that may include surgery, radiation, chemotherapy, and the restoration of lost teeth and tissue. It is absolutely essential that these cancers be caught early to avoid expense, pain, and facial disfigurement. It is especially crucial to be screened for oral cancers if you are a heavy user of tobacco or alcohol or if any of your family members have ever suffered from oral cancer.
Remember that when it comes to you and your family's dental health, catching problems early on before they become expensive or even disfiguring issues is the smartest, most economically sensible thing to do. Immediately schedule a dental appointment at Premier Dental today by calling (816) 600-6330.
Dr. Stephan Caye and his friendly, experienced team at Premier Dental offer affordable family dentistry and gentle dental care in the Lee's Summit, MO area. Our office is conveniently located off of Highway 50 and SE Blue Parkway. We offer appointment times Monday through Friday to meet your needs. At Premier Dental, we provide most dental services, from family and general dentistry to specialty procedures, including dental implants, dentures, endodontic or root canal treatment, teeth whitening, cosmetic dentistry and much more. We accept most dental insurance plans and offer affordable financial solutions for any budget. Please call us at (816) 600-6330 to schedule an appointment.