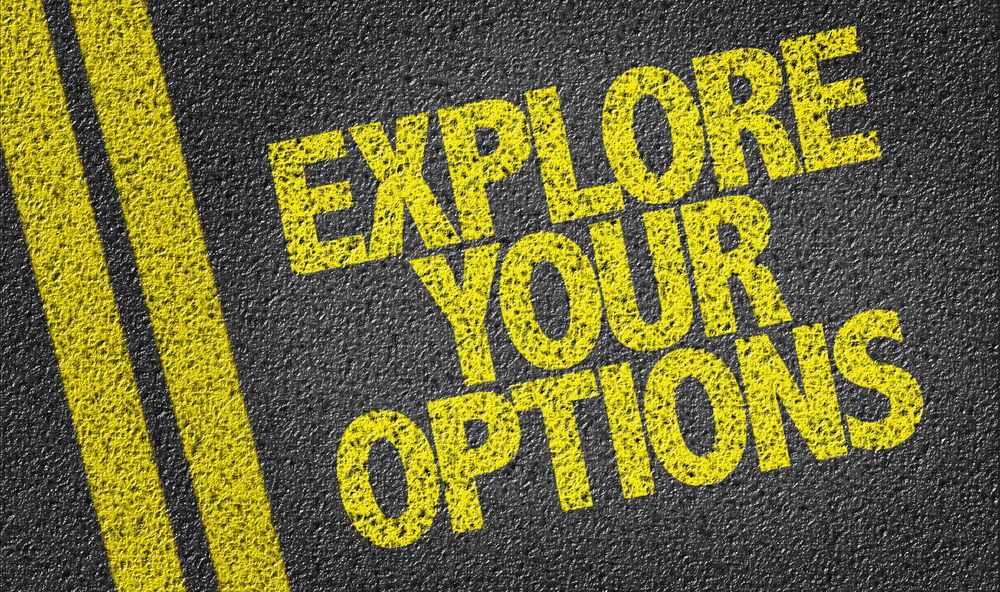 As the new year begins to unfold, many people have goals to achieve and things they want to improve. Whether it involves improving your weight, altering your look or changing your attitude, the new year is always about transformation.
Cosmetic dentistry encompasses dental procedures that are implemented to enhance a person's appearance and confidence. These procedures focus on restoring the mouth or teeth to their previous function or improving how they appear. For those seeking to enhance their smile, here are some cosmetic dentistry options  to consider.
Cosmetic Dentistry Options for You to Consider:
Teeth Whitening
Tooth discoloration is one of the leading reasons why individuals smile less than they would like to. After all, white teeth offer the best first impression, so it's no wonder why many individuals resort to whitening their teeth.
For extrinsic stains, such as those on the surface, teeth whitening is very effective. It helps to transform
imperfections on the teeth caused by red wine, coffee, and other external elements. The results are practically immediate and ideal for people who want to brighten their smile with these cosmetic dentistry options.
Porcelain Veneers  
For stains that extend beyond the enamel, porcelain veneers are a better option. They are custom casings made of porcelain or composite resin that fit comfortably over teeth to improve the appearance. They are ideal for yellowed teeth, chipped, crooked, or uneven teeth. Veneers improve the shape, color, and natural appeal of teeth.
Furthermore, porcelain veneers are durable and require the least amount of upkeep to maintain their attractiveness. Individuals can expect to enjoy the benefits of dental veneers for a long time.
Dental Crowns
If a patient has a chipped tooth, Premier Dental can save you time, as only one visit is required to help individuals achieve their new smile. We use CEREC technology to helps clients obtain their perfect smile with one visit, instead of having to schedule multiple appointments. With our quick turnaround time for dental crowns, patients receive instant results with this new technology and popular cosmetic dentistry options.
Dental Bonding
Dental bonding is another option besides porcelain veneers. They offer similar benefits to fix chips,
imperfections, and scratches on teeth. With the use of a light instrument, the resin is attached to the existing tooth to create the ideal appearance and protect the inside of the tooth. The result is realistic and easily matches the natural color of teeth. Dental bonding is ideal for correcting minor flaws.
ClearCorrect Clear Braces
For individuals who want a more dramatic transformation, involving the alignment of teeth and jaws,
ClearCorrect may be the solution. It eliminates the need for metal wire braces, providing a less invasive way to straighten teeth. Much like Invisalign, it uses clear trays to align teeth correctly, and these trays are changed every 2–3 weeks, and the whole treatment only takes 4–12 months. Book your consultation with Dr. Caye to see if ClearCorrect is right for you!
Premier Dental Can Help You Achieve Your New Year's Goals
Here at Premier Dental, we offer various cosmetic dentistry options. If your New Year's Resolution is to improve your smile, reach out to us today. Our professionals will help you to accomplish your resolution and get the perfect smile you've always wanted with these cosmetic dentistry options.
Dr. Stephan Caye and his friendly, experienced team at Premier Dental offer affordable family dentistry and tooth replacement options in the Lee's Summit, MO area. Our office is conveniently located off of Highway 50 and SE Blue Parkway. We offer appointment times Monday through Friday to meet your needs. At Premier Dental, we provide most dental health services, from family and general dentistry to specialty procedures, including endodontic or root canal treatment, teeth whitening, cosmetic dentistry, emergency dental care and much more. We accept most dental insurance plans and offer affordable financial solutions for any budget. Please call us at (816) 600-6330 to schedule an appointment.